2.2. Senior Cadets
Senior Cadets cover the whole age span from the age of 12-18. Senior cadets usually parade two nights a week. All wear two main forms of uniform or rig.
Their usual rig is called no 4s, the blue trousers and blue jumper.
Their special ceremonial rig is called number 1s which they wear for Divisions and other special events.
During this time most make progress through the various Sea Cadet ranks which progress as follows:

2.2.1. New Entry
New entry cadets of whatever age work through the same programme, an 18 module training programme which guides them through the basics. They will often come for a couple of weeks not wearing uniform until they are happy they are going to stay and then it will be issued to them.
They wear no badge or rank on their shoulder. At the end of their new entry training they will make the Sea Cadet Promise and be publicly enrolled - the teaching of the promise and the enrollment are often part of the chaplains duties and a good way to get to know new cadets.
2.2.2. Cadet
Upon enrolment the Cadet receives their shoulder patches to mark their first rank. As a Cadet they complete 48 session on a wide range of topics including Adventure Training, Community Activities, Corps Knowledge, Corps Values, Drill, First Aid, Health and Safety, Recreational Activities, Seamanship and Waterborne.
As per the new entry syllabus all sessions are available to download from the SCC Headquarters Website. The cadets are about 13 when they complete these.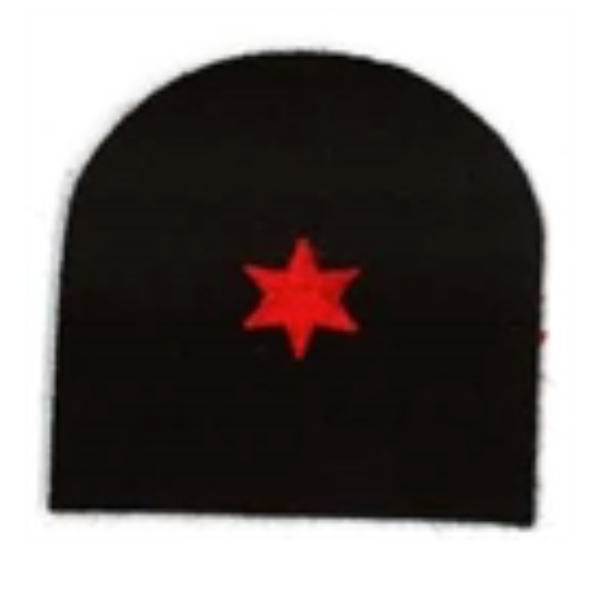 2.2.3. Cadet 1st Class
The Cadet 1st Classes have one star on their shoulder. Again, they work through 48 sessions from a variety of topics. As members of staff instruct cadets they sign off work booklets and enter qualifications when gathered on the Cadet's Westminster entry which is the online Sea Cadet Database.
There is a growing emphasis on leadership and first aid during these sessions and the award is usually achieved at about 14.

2.2.4. Ordinary Cadet
The Ordinary Cadets have two stars on their shoulder. The 48 sessions include a large component of Meteorology.
The cadets are about 15 when they achieve this rank. These cadets may also be making progress to the Various Duke of Edinburgh awards which start beyond the age of 14.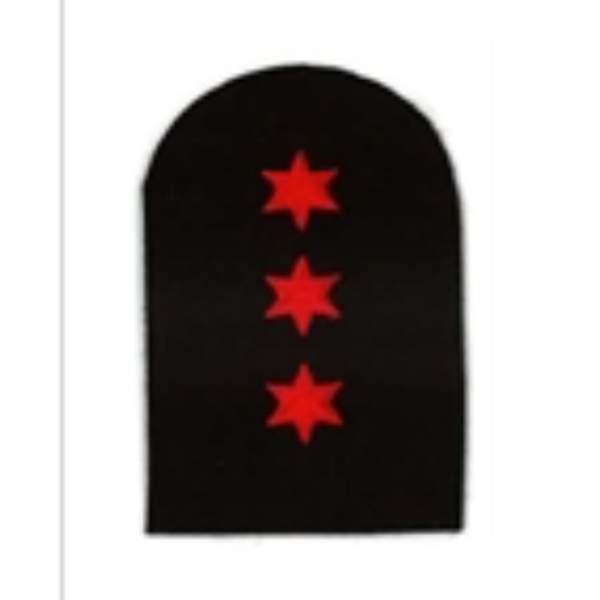 2.2.5. Able Cadet
The Able Cadets have three stars on their shoulder. Their 48 sessions involve a number of Peer Educator and Leadership sessions all of which reflect their growing status and responsibilities within the unit.
To progress beyond Able Cadet there are other requirements including waterborne proficiencies and attending a 'Leading Cadet Advancement Board' which is an Area held Assessment.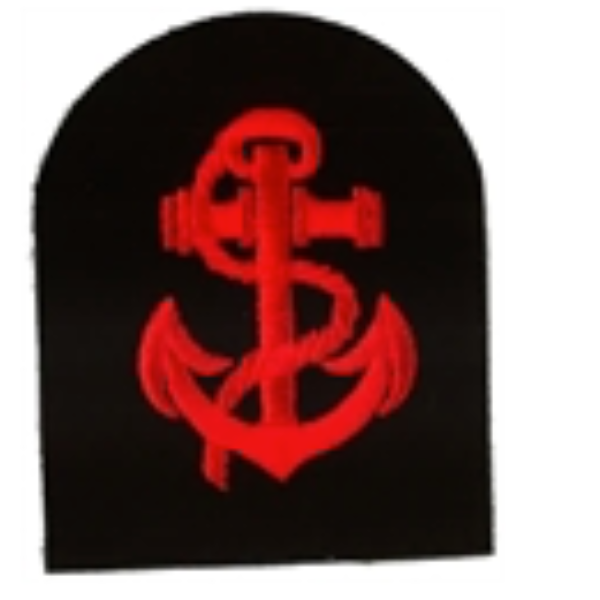 2.2.6. Leading Cadet
Some of the senior cadets may be leading cadets. The Leading Cadet syllabus includes a large 'Advanced Peer Educator' element where the Cadets are developing their abilities as an instructor and often having care of younger cadets both in and out of lessons.
There is again an advancement Board to attend and pass to gain the Petty Officer Cadet rank.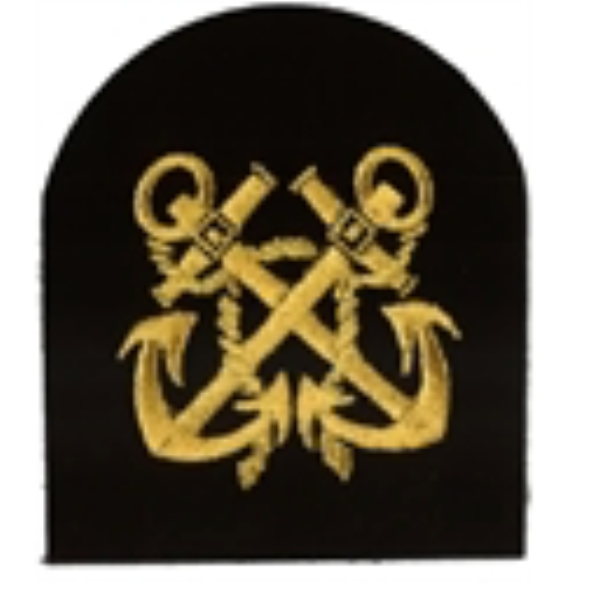 2.2.7. Petty Officer Cadet
The Petty Officer cadet is the highest cadet rank as seen by the two 'fouled' anchors. When they reach this stage there is still a variety of training on offer, much geared towards their future either in the Sea Cadets as an Adult Instructor, or elsewhere.
You can also spot a Petty Officer Cadet by their various badges suddenly turning from Red to Gold.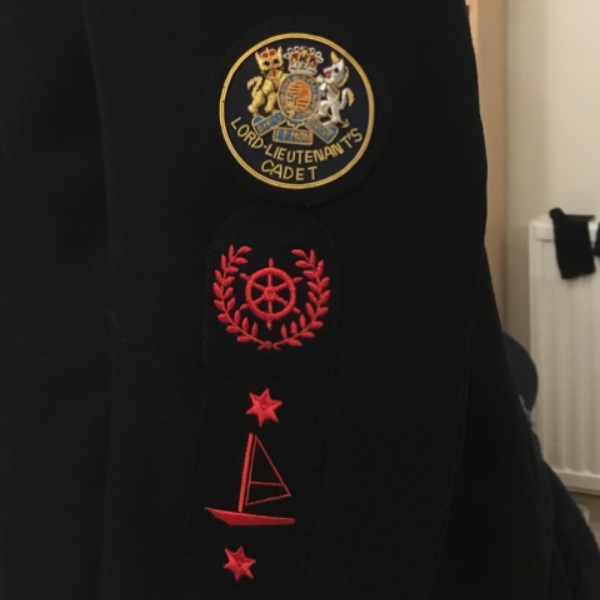 2.2.8. Other badges
As cadets progress they gain a variety of qualifications and badges that go with them. They usually only display their two leading badges of each type.
Cadets that go offshore on TS Royalist, Jerwood or other vessels are also allowed to wear thatv ships cap tally for a while.
Some cadets in the Corps also have the distinction of becoming a Lord Lieutenants Cadet for a year, accompany the local Lor Lieutenant on their royal duties.